Case Study
Case Study: Creating Weather-Resistant Products For The Construction Industry
A leading German manufacturer has moved to Ceramicx fast response, infrared modular heating technology to create innovative and weatherproof products for the construction and building industries. While giving them an increase in production speeds, the introduction of infrared has also shortened delivery times and improved the aesthetics and finish of their products.
Improved heating processes
Based in Hameln, near Hannover, in Germany, BM-Anlagenbau und Dosiertechnik GmbH is a leading manufacturer and supplier for the building and construction sectors. Using specialist technology and production processes, their film and paint-protected, concrete and stone building products help resist weathering and other aspects of ageing.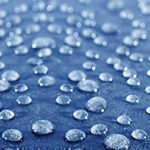 Their technology also makes each product resistant to wear and tear while reducing dust and protects against tyre abrasion, graffiti, vandalism, and any food, oil and chemical contamination. During production, most of the BM-Anlagenbau product range is typically treated with polymer paints to achieve this, before a complete drying process prior to packaging and shipping.
Though effective, the drying process was slow and inefficient, reducing production speeds, lowering output, and increasing delivery times. BM-Anlagenbau needed an improved heating process that would prepare the surfaces of each concrete and stone product prior to applying the protective layer, before drying it effectively.
BM-Anlagenbau worked closely with our German-based distributors, Friedr. Freek, to design and develop a custom-built, dual heat application, infrared modular heating system.
Modular infrared solutions
During ongoing discussions, Friedr. Freek was able to design a robust modular system with the right array of high-efficiency infrared heaters with high temperatures best suited to the preheat and curing applications. This would include engineering the highly reflective, polished aluminium clad steel reflectors to maximise heat output for the concrete, giving the whole system the right price/performance ratio.
The modular heating system and controls have been developed and approved to suit BM-Anlagenbau's entire heating process. As with plastics thermoforming, infrared preheating now improves surface readiness as well as the surface penetration of the coating material into the concrete. This makes for better adhesion and better long-term protection of the concrete product.
Pre and post-spray infrared heat also eliminates the tendency for a developing film surface to 'bubble' and crack the surface of the coating. Overall, this fast response, high-speed infrared heating system allows the customer to adjust the entire system at a modular level, aiding changeovers, reducing production costs, and increasing competitiveness.
Infrared development partners
On the collaboration with BM-Anlagenbau, Stefan Düllmann of Friedr. Freek said "We're pleased to provide BM-Anlagenbau with an infrared heating system that gives error-free production at a minimum price. Heating system service and know-how are synonymous with our reputation and we're pleased to say this project was no exception."
BM-Anlagenbau were equally satisfied with the custom work carried out by Friedr. Freek using Ceramicx products. Director of BM-Anlagenbau, Dirk Matyschiok, said "The quick response the precision control of infrared heat work has been key to perfecting our system and reducing our overall costs. The project has clearly shown the benefit of trusting in the expertise of development partners playing a leading role in their sectors as well as the potential for infrared heat. No need to say who the partners will be for further infrared heat work projects to come".
Thanks to the level of personal service and technical support they receive from Friedr. Freek, BM-Anlagenbau has consistently used Ceramicx infrared elements in their machines since this project was completed in 2010. We look forward to continuing to partner with Friedr. Freek in the future on similar projects.