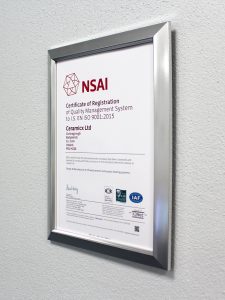 As the world's leading quality management standard, the ISO 9000 system is used by thousands of businesses and organisations in over 170 countries, whatever their size or sector. By gaining full ISO 9001:2015 certification for our Quality Management System (QMS), Ceramicx can focus on increasing our performance and productivity while taking the next step as infrared industry leaders.
What is ISO?
In a nutshell, the International Organization for Standardisation (ISO), officially formed in 1947, brought together 67 technical committees from around theworld to "develop voluntary, consensus-based, market-relevant international standards that support innovation and provide solutions to global challenges". Over the last 70 years, ISO has grown to include a membership of national standards bodies from 165 countries. These experts help develop international standards across multiple sectors and industries so every business and organisation can use a level playing field of high-quality standards to the benefit of themselves and their customers.
Since the ISO 9000 series of quality management standards were first introduced in 1987, they've seen various updates and iterations. With the latest ISO 9001:2015 version used by over 1m businesses and organisations in 170 countries, the standards now integrate more easily with other management systems standards around the world.
The importance of ISO 9001:2015 for Ceramicx
Ceramicx is no stranger to ISO quality management certification, having previously held the ISO 9001:2000 standard. By gaining the ISO 9001:2015 standard, it's a further extension of our commitment to aligning quality with our business strategy, as well as our status as industry leaders.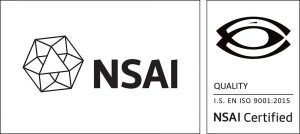 ISO 9001:2015 covers each and every area of our internal processes, from purchasing, design, R&D, and production to marketing, packaging, and goods-in – and everything in between. As an essential business certification, it shows our QMS reaches and maintains high standards at every stage, with full involvement and accountability across the entire business.
It also demonstrates our ability to provide products that meet customer demands, together with any relevant statutory and regulatory requirements. Having this certification can also prove, in many cases, to be an absolutely critical stipulation when working with certain industries such as the aerospace and automotive sectors.
How we achieved it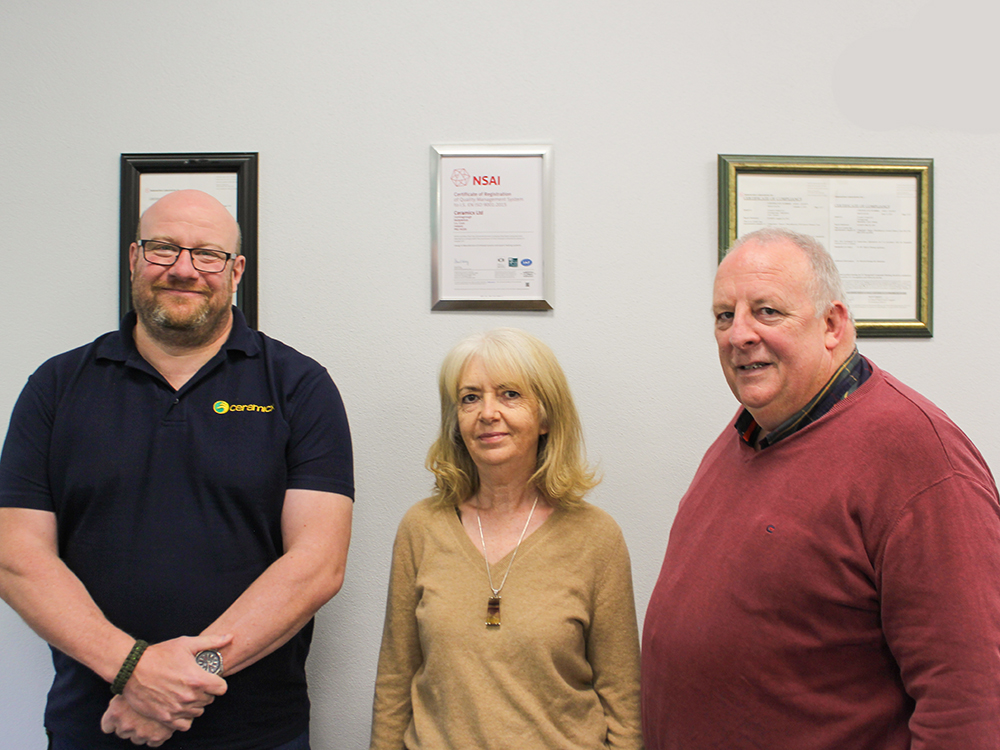 With a quality control team in place, Ian Backhouse joined us as our Head of Quality in June 2019 with the aim of implementing ISO 9001:2015 and to administer ongoing continual improvement in line with it. This would ensure the Ceramicx QMS was ISO 9001:2015 compliant and could be registered with the National Standards Authority of Ireland (NSAi).
Looking to implement the standard within his first 12 months, Ian rose to the challenge with a 3-step process. Beginning with studying the full structure of the company, he followed up by analysing all the supporting documentation that underpinned it. With many revisions from the ISO 2000 standard, the final step was to ensure all documentation and working practices were aligned with the 2015 revision.
Following that process, the NSAi completed our ISO Stage 1 audit in November 2019. Though impressed with their findings, we were given a list of further improvement actions for Ian to carry out and implement.
Full ISO approval
With all outstanding improvements actioned and implemented, our Stage 2 audit in September 2020 (initially planned for June 2020, but COVID restrictions meant it was pushed back) saw Ceramicx pass with flying colours and our ISO 9001:2015 certification was approved on the day. We'll now be reviewed annually to ensure we continue hitting the mark.
With full credit to Ian and the cooperation and efforts of the entire workforce, Ceramicx now has the QMS and accreditation we need to take us forward and continue leading the infrared industry.
For more information on our ISO 9001:2015 certification and what it means for your business, call our team today on +353 28 37510 or email on [email protected]. We'll be more than happy to discuss it with you and help you find a heating solution that works for you and your business.