The customer knew they wanted a frame with infrared elements mounted inside in a fixed position. This frame would encase the pipes. The critical part however was ensuring that PVC didn't melt. This created a challenge because the PVC pipes were different thicknesses and were 100mm in diameter size. They ranged in thickness from 4 to 10mm and would also be rolling at the same time the heating elements would be operational.
Ceramicx combined all the customer's variances and produced one heating system that could work on all the variations of PVC pipe. Temperature sensors were put into each of the 10 heating zones allowing the customer to ramp the heaters up or down based on the PVC thickness., An additional 100mm heating zone was added to adjust for larger PVC pipe lengths.  Our infrared HTE heaters targeted the PVC pipes to ensure that they could soften prior to the next process.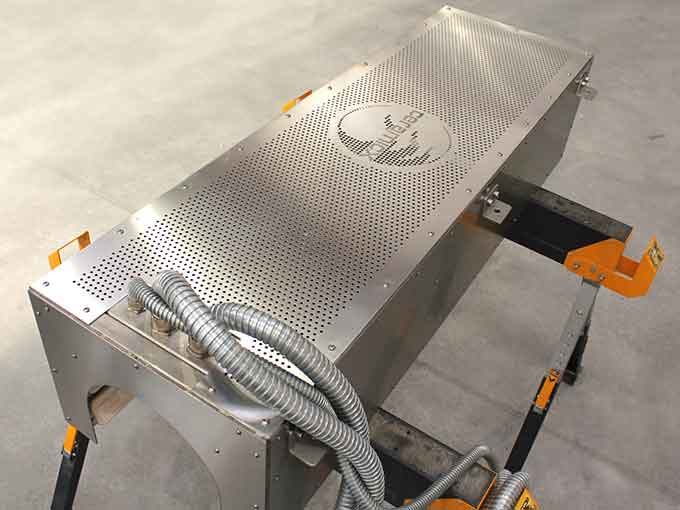 See Case Study – Ceramic Infrared Heating System for PVC pipes
As well as solving your heating problems Ceramicx are happy to take the specifications you provide and build a system with minimal design work on our part. Many of our customers simply request a replacement system for exactly what they have already.