You may recall our pioneering work with Belfast Metropolitan from some time ago when we developed a new type of drape forming machine for the global composites industry. Today, the Ceramicx Vector Drape Former is complete and fully operational, providing a working solution for out-of-autoclave production.
Following a soft launch at the triennial plastics exhibition, K 2016, in Düsseldorf, the Vector Drape Former achieved its global launch at JEC World in 2017, the leading show for the composites industry.
Much as Ceramicx is familiar with the issues involved in core thermoforming plastic production processes, it was at JEC 2017 – in the heartland of composites technology – that the Vector Drape Former would be judged on its potential success.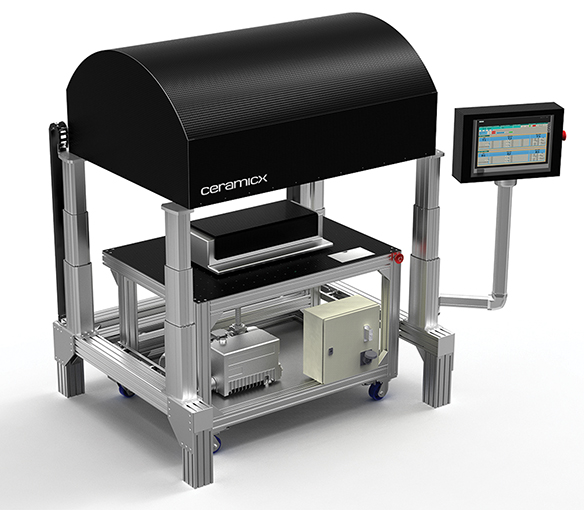 Innovation when it's needed
In thermoforming, the need for composite materials to be produced with greater process speed, efficiency, and decreased energy consumption is now more apparent than ever. The Vector Drape Former comprehensively answers those needs and is benefits many manufacturing sections in the automotive, aerospace, transport and construction industries.
Looking at the innovation and technology behind the Vector Drape Former, we're reminded of the maxim 'make what you can sell, don't sell what you can make'. In essence, at Ceramicx we have no business being ahead of our time.
From day one, Ceramicx has kept a steady eye on the horizon, not only for the composites technology used in the Vector Drape Former, but for where infrared technology is headed for the next decade or more.
True innovation answers the needs of the present moment. Those needs, for the composites manufacturing sector at least, are clear for all to see.