All our case studies in one publication – Ceramicx Infrared Solutions Case Studies Guide.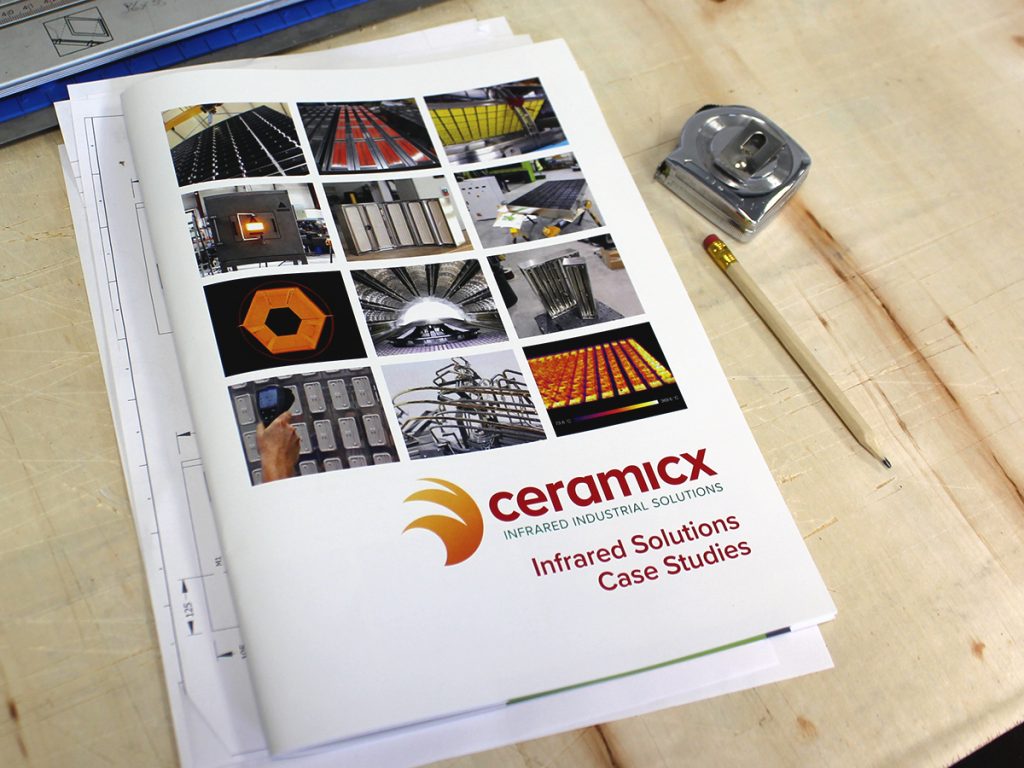 Ceramicx infrared solutions
Ceramicx manufacture and supply infrared products and components to over 80 countries globally.
We are also a leading manufacturer of custom-built infrared industrial heating ovens, heating systems, and solutions. It's the solving of our customers infrared applications engineering difficulties where our knowledge and expertise are invaluable.
The combined knowledge, experience, and expertise of our engineering team means Ceramicx are capable of designing and custom-building a range of infrared solutions for any industry or sector. From infrared heaters for thermoforming to custom infrared ovens, infrared panel heaters, and heaters for industrial processing.
We keep everything under one roof too. So if you have a unique problem with the application of heat to an industrial process or product, we can design and build the heater and the solution in-house, from start to finish.
Industrial Ovens
Through all our experience, we've built up the resources in applications engineering and heatwork development to custom-design and build industrial ovens to meet every customer's needs. Your choice of oven and its abilities will always be material and process dependant, but whether it's short, medium, or long wave infrared heat, we'll design an oven and control system that meets your individual requirements.
Processes
Infrared is a cost effective and energy-efficient method of heat application and is used in multiple processes, industries and manufacturing sectors around the world. From the curing and thermoforming of composites and plastics to the drying and curing of paints, polymers, and inks, Ceramicx infrared heating technology is key to designing, developing, and building a custom system that provides controlled accurate and zoned-temperature control.
Industries
Working with many different industries, our engineered, infrared application solutions are built for a wide variety of applications and processes. Our custom heating ovens and control systems are used extensively across the aerospace, automotive, construction, and packing industries.