Upgrades to meet demand
Infrared technology is continually evolving, and as leaders in infrared heating elements and components for industry, it means Ceramicx has to lead by example. At the heart of everything we do is the technology we invest in, and our in-house machinery needs to help us meet the demand.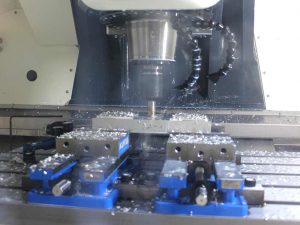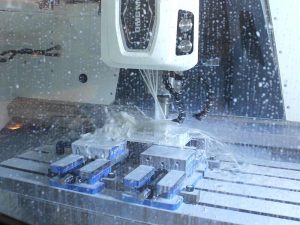 Our first upgrade has been to our CNC milling machines. While only used occasionally for a low quantity of production output, our current Hurco VM1 3-axis machine proved crucial to a lot of internal projects. But while giving us the ability to create moulds for many of our other machines, including our industrial ceramic hollow production line and dust press machines, it wasn't satisfying current requirements.
Speed and accuracy
To help maximise production, step forward our brand new DMG MORI CMX 800 V vertical milling centre. As we run our CNC milling machines overnight producing moulds, this latest technology gives us essential improvements in key areas, together with increased productivity and reliability.
A larger table size and load, together with the increased work area allowing for greater X, Y, and Z-axis travel, gives us more stability. We also now have a much-improved cutting performance with an inline spindle speed of 12,000rpm, giving us a 53% increase in power and 45% higher torque. And there's even greater accuracy of positioning in all axes up to 6 microns.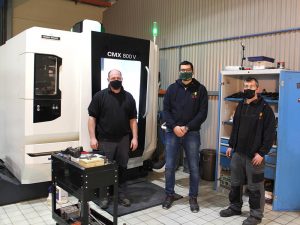 Another level of product
Overseeing the installation was our IT Project Manager, Alan Draper, who said "We're upgrading in this area now to bolster our manufacturing as we're, by our own standards, not at the level we need to be. We have more moulds for Industrial ceramic production, Dust Press and Progression tooling than ever before, so we needed to increase our manufacturing capabilities to meet these demands."
But while the CMX 800 V is just the beginning of our planned upgrades, what else is in store? "We have a new DMG MORI NLX2000 lathe coming in shortly which is a very new piece of technology for us, we have nothing on a par with it at the moment, as well as a new laser marking machine. We also have a few things in the pipeline that we are not quite ready to talk about yet, but they should all come together to bring another level to our products."
While the addition of the CMX 800 V is a significant investment, allowing us to effectively double our current output, it also cements our commitment to productivity and performance as set in our recent ISO 9001:2015 quality management certification.